Dietary Tips for Anti-aging
Here are a few tips to induce anti-ageing via diet!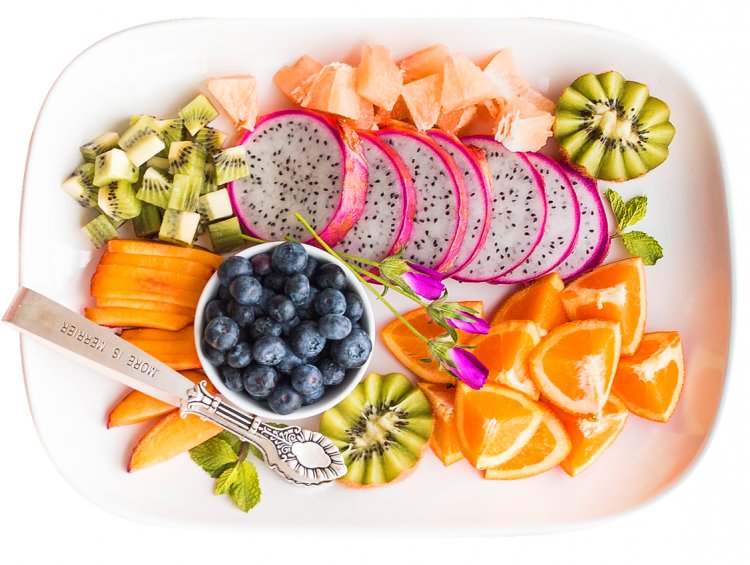 The skincare industry has been taken by storm with all these new products coming out that claim to fix several problems, specifically aging. We have everything from creams, serums, and lotions to essences and toners. But have we ever stopped and focused on nourishing our body from within? The inside matters just as much as the outside and it's high time we prioritize a healthy lifestyle too!
Here are a few tips to induce anti-aging via diet:
✦ Vitamin C is responsible for preventing free radical damage as well as stimulating collagen synthesis which leads to skin renewal. To ensure a plentiful amount of Vitamin C in your diet, eat a lot of citruses (oranges, lemons), green and yellow peppers, and kiwis.
✦ Antioxidants are also meant for treating free radical damage from the sun. Foods rich in antioxidants include berries, spinach, carrots, broccoli, beetroot, and green veggies. They have multiple benefits like removing cancer-causing toxins from the body and promoting better brain health.
✦ Consider taking collagen supplements. Collagen is produced by our body and is responsible for giving you the youthful and dewy skin you desire. Unfortunately, as we age, the collagen synthesis process slows down which is why we develop wrinkles and fine lines. The skin is not getting renewed as often as it should. To counterbalance this phenomenon, one can incorporate collagen into their diet for better skin.
✦ Lastly, hydration! Drink water consistently throughout the day and also eat fruits and veggies high in water content like watermelon, cucumbers, celery, etc. It may not affect your skin directly but it will definitely aid in flushing out all the harmful toxins from your body that may be detrimental to your skin. Add green tea to your diet as well for its antioxidant and anti-inflammatory properties.
Soothe and heal your body from the inside. It deserves love as well!
What's Your Reaction?