One arc: ceramic clear or metal braces at Waldron Dental Clinic. Only £139 - You saved 75% Off
Ceramic Clear or Metal Braces on One or Both Arches at Waldron Dental Clinic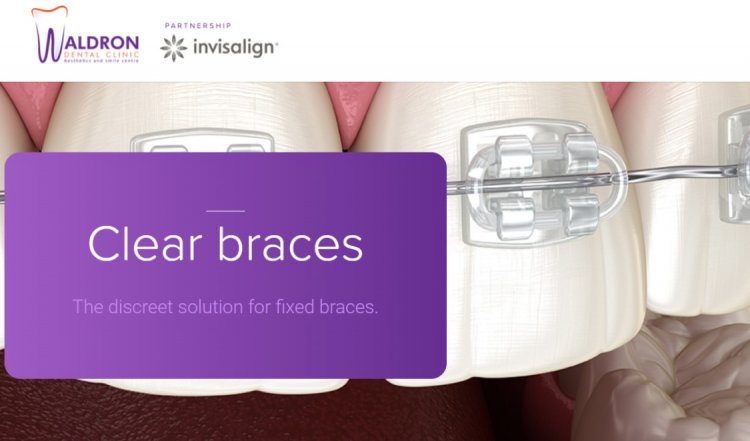 ONLY £139 - YOU SAVED 75% OFF
About This Deal
About the practice: Waldron Dental Clinic Aesthetics and Smile Centre provides a wide array of general dentistry, aesthetic dentistry, and orthodontic treatments

What's included: initial consultation and ceramic clear or metal braces on one or both arches

Total cost of the service: £139 for ceramic clear or metal braces on one arc, or £209 for ceramic clear or metal braces on both arches; and the cost of any additional appointments as necessary

Orthodontic appointments are £100, this includes any adjusted de-bonding the brace, and removable retainers
What are orthodontic braces?
Fixed braces are designed to straighten out crooked teeth and close any gaps. An impression is taken of teeth before a single or double arch set of braces is positioned and bonded.
How many appointments are required?
Adjustments are needed every four to six weeks over the course of treatment, which will vary in length between individuals. Once the course is complete, the client will return to have the braces removed and a retainer fitted.
What is a retainer?
A clear plastic mould which fits comfortably over teeth and should be worn for a time period depending on the condition of the client's teeth. It is designed to keep teeth in their new position and should be kept clean at all times.
Fine Print
New customers only.

24-hour cancellation policy.

Consultation included with the price of the voucher.

Any adjustments will be an additional £100 per appointment, or cleaning, or emergency breakages after a 30-day warranty.

Adjustments are typically every 4-6 weeks and the average treatment time is 8-10 months.

With milder cases, it can be 3 months/visits, but it will be longer for more complex teeth.

Valid Mon-Fri 9am-8pm, Sat 10am-4pm, Sun 10am-3pm
Booking required, please call 0208 694 9793
About Waldron Dental Clinic Aesthetics and Smile Centre
Located in the immediate vicinity of the New Cross railway station, Waldron Dental Clinic Aesthetics and Smile Centre strives to provide its clients with tailored dental care. Its offer ranges from emergency dentistry to aesthetical treatments aimed to brighten up the smile and straighten teeth. While children will benefit from a wide variety of braces, adults and seniors can choose from a plethora of aligners, crowns, bridges and dentures.
What's Your Reaction?